#1 Rated Self-Storage Software by ISS
storEDGE Management Software offers a complete solution for self-storage owners who want to increase efficiency, boost rentals, and increase profits.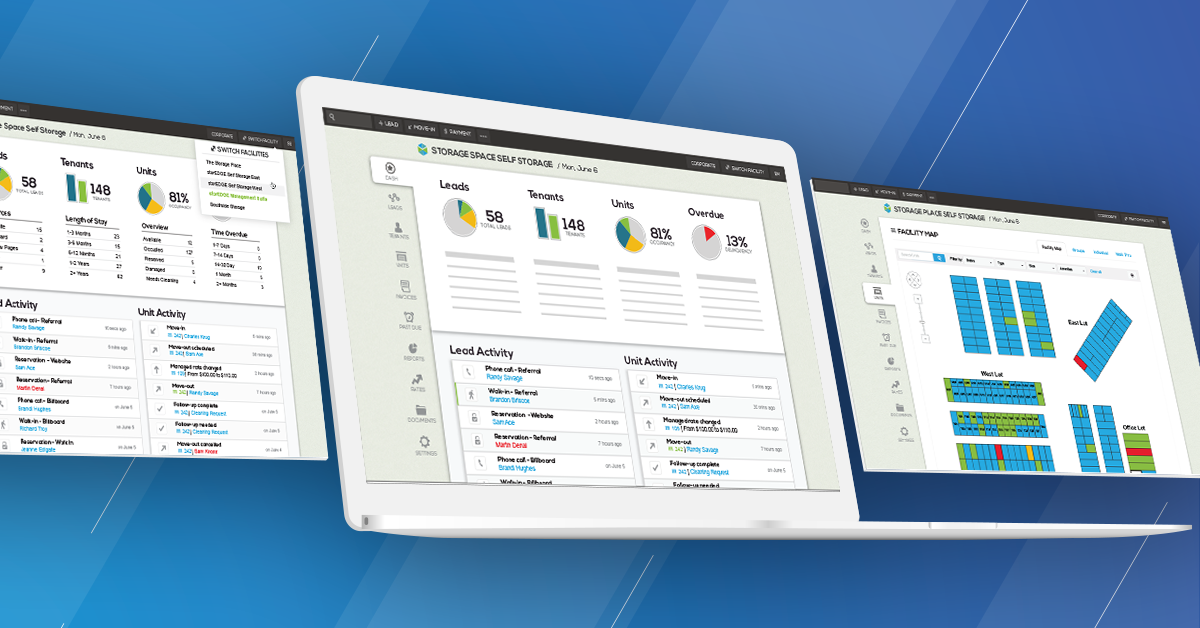 All-In-One Self Storage Management Software
storEDGE Software by Storable delivers automated workflows, simple reporting, easy-to-manage revenue, and auction tools, plus embedded mass email & SMS capabilities.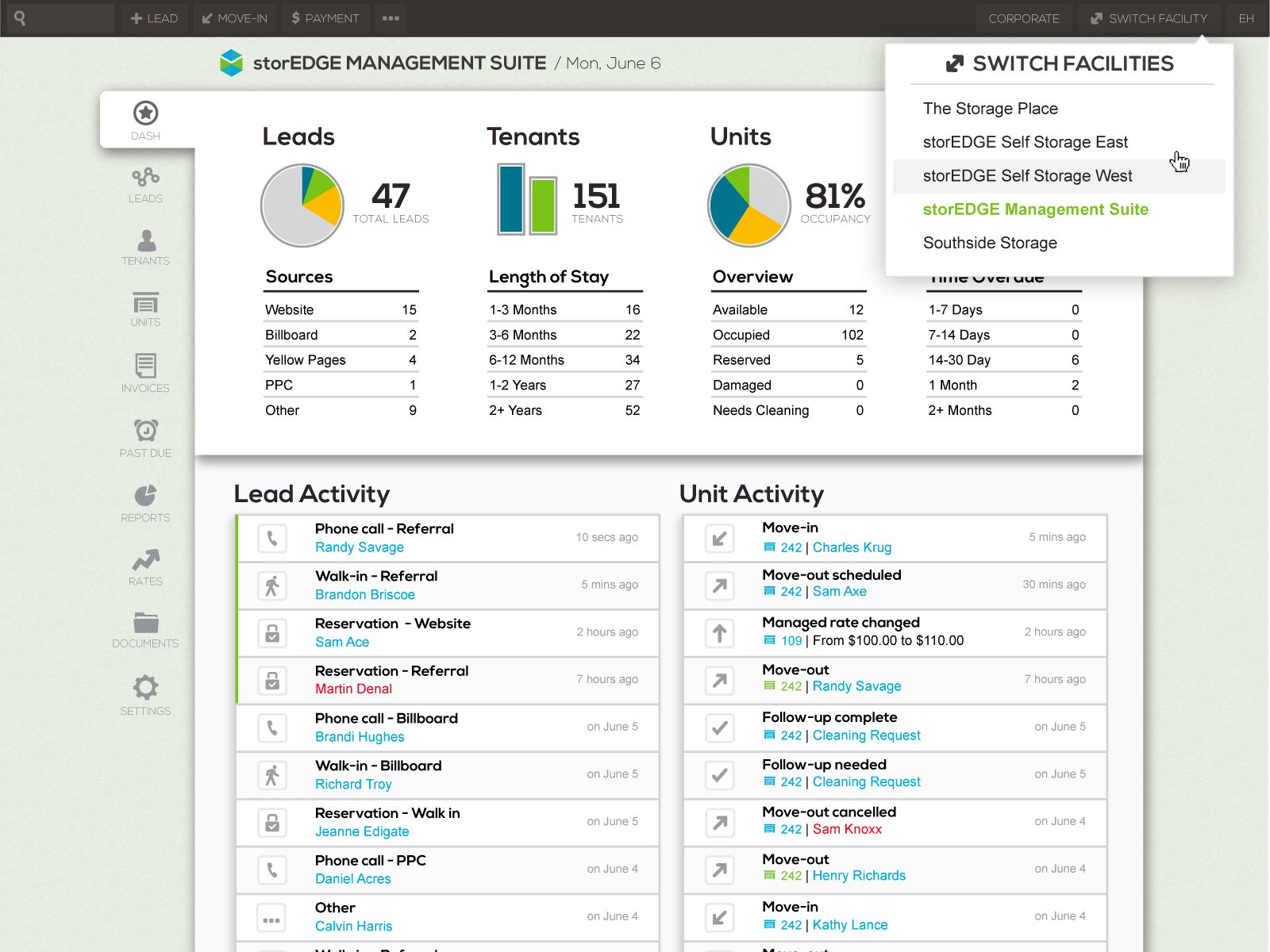 Cloud-Based Accessibility
This 100% cloud-based system enables users to access information about their facility anywhere in the world, using smartphones, tablets, and Windows or Mac computers.

Daily Workflow Automation
Our powerful E-sign capability even empowers your tenants to complete the online move-in process on their own.

Intuitive Tenant Management
Delight tenants with timely communication on the channel of their choice with fully-integrated email, SMS, phone, and mail capabilities that complement existing daily workflows.

Comprehensive Reporting Systems
Keep a finger on your business's pulse with out-of-box reporting structured around the data you need to inform your operating plan and business strategy.

Data Confidence
Our software is fast, reliable and always protected so you can focus on reservations, rentals and revenue boosting.

Support Help Desk
Get the support you need faster, with a team that has a deep understanding of the unique needs of storage operators and tenants, earned from years of exclusively serving the industry.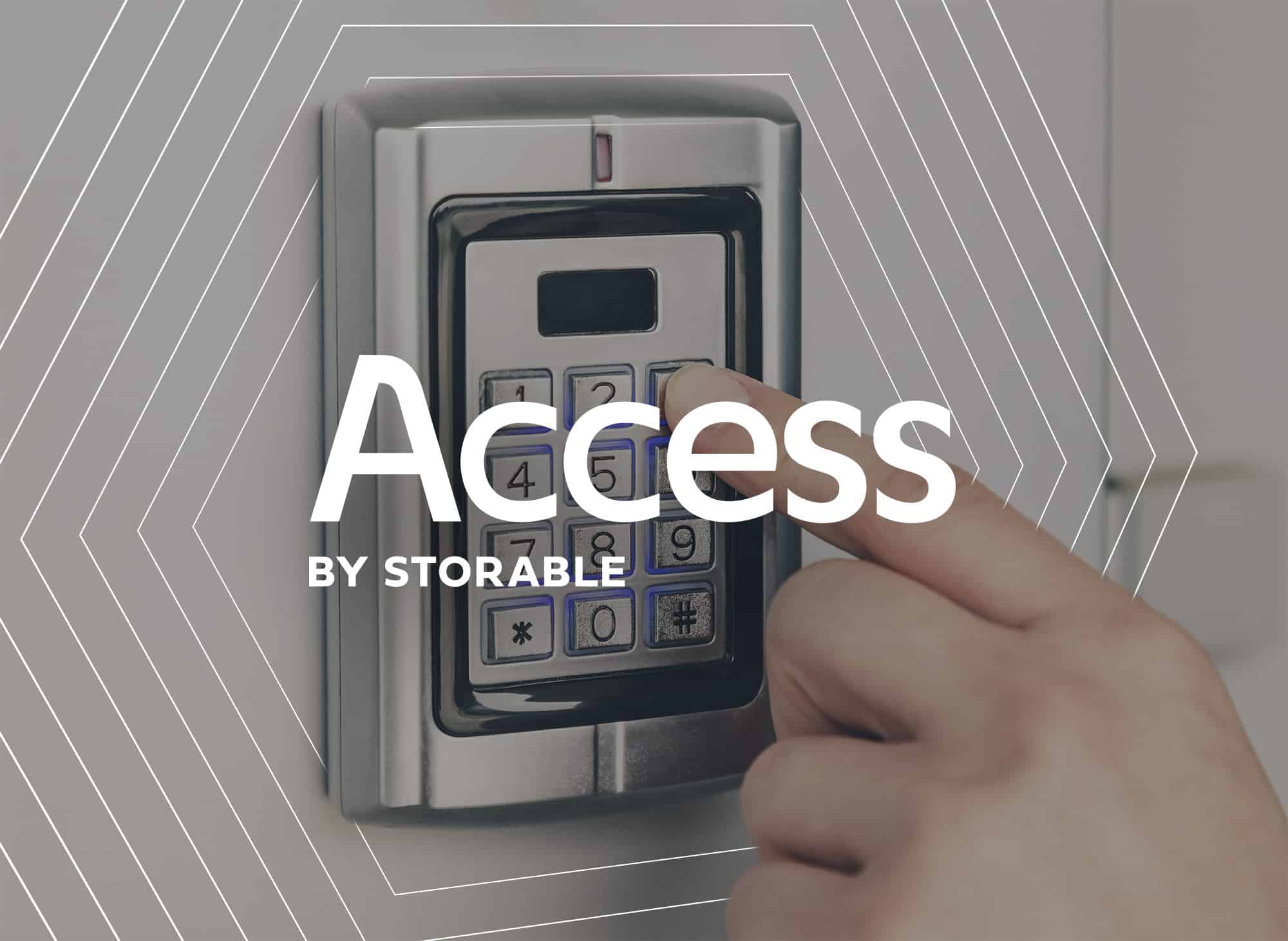 But wait...there's more!
Introducing Access Control
Through the power of seamless integration, you can manage your program remotely, utilize tenant data to inform tenant permissions and contact a single support team to ask questions or troubleshoot issues. Storable Access Control is fully embedded into your storEDGE software empowering you to manage your Access Control on any internet-connected device.