SiteLink Access Control is here
As part of our continued effort to help you grow your business, we now offer Storable Access Control fully embedded into your Sitelink Software. Here's what it includes:
Speak With An Access Control Specialist Today!
We've been having many conversations with our SiteLink customers about this product to ensure that what we're building addresses your most critical business challenges. Here's what is available now:

Access Embedded Directly into Your Software
Web-Based Software - Seamlessly configure and manage your Access Control program directly within your SiteLink Software from anywhere at any time.
Remote Access Point Management - Remotely respond to Access Control issues by opening or closing your access points without having to be on-site.
Assign Tenant Access Hours — Assign access rules - such as hours throughout the day or days throughout the week - to each of the access points across your facility.
Access Activity Logs - Identify when and how tenants are using each of your access points across your facility to inform key business decisions

Seamless Daily
Workflows
Move-In Workflows - Simplify your daily workflows by granting tenant access privileges using Access Control tools embedded directly into the SiteLink tenant move-in flow.
Move-Out Workflows - Ensure your facility remains safe by automatically removing tenant access privileges during the SiteLink tenant move-out flow.
Automated Lockouts - Revoke tenant access privileges to your facility if they become delinquent and automatically reinstate them upon making a payment

One Storable,
One Support
Industry Expertise - Get the help you need faster with a support team that has a deep understanding of storage operators and tenants' unique needs earned from years of exclusively serving the storage industry.
Software & Access Control Expertise - Unlock new value between your software, Access Control solution, and the broader Storable Platform with a support team that's knowledgeable across our entire suite of products.
Access Control for Operators, Designed by Operators
But we're not done yet. Our Access Control solution is only going to continue to improve over time. We've been working with many of our clients to design what we've built so far, and we want your voice included going forward. By using our Access Control solution, you will be regularly included in conversations about what we're thinking about building next to ensure it's addressing your most critical business challenges. As a sneak peek, a few of the business challenges that we'll be addressing in the coming months include:
Coming Soon
Simplify Your Daily Workflows Using Automation
Tenant Groups - Ensure tenants have the correct access privileges to your facility based on their unit attributes - such as climate-controlled or drive-up - without ever lifting a finger.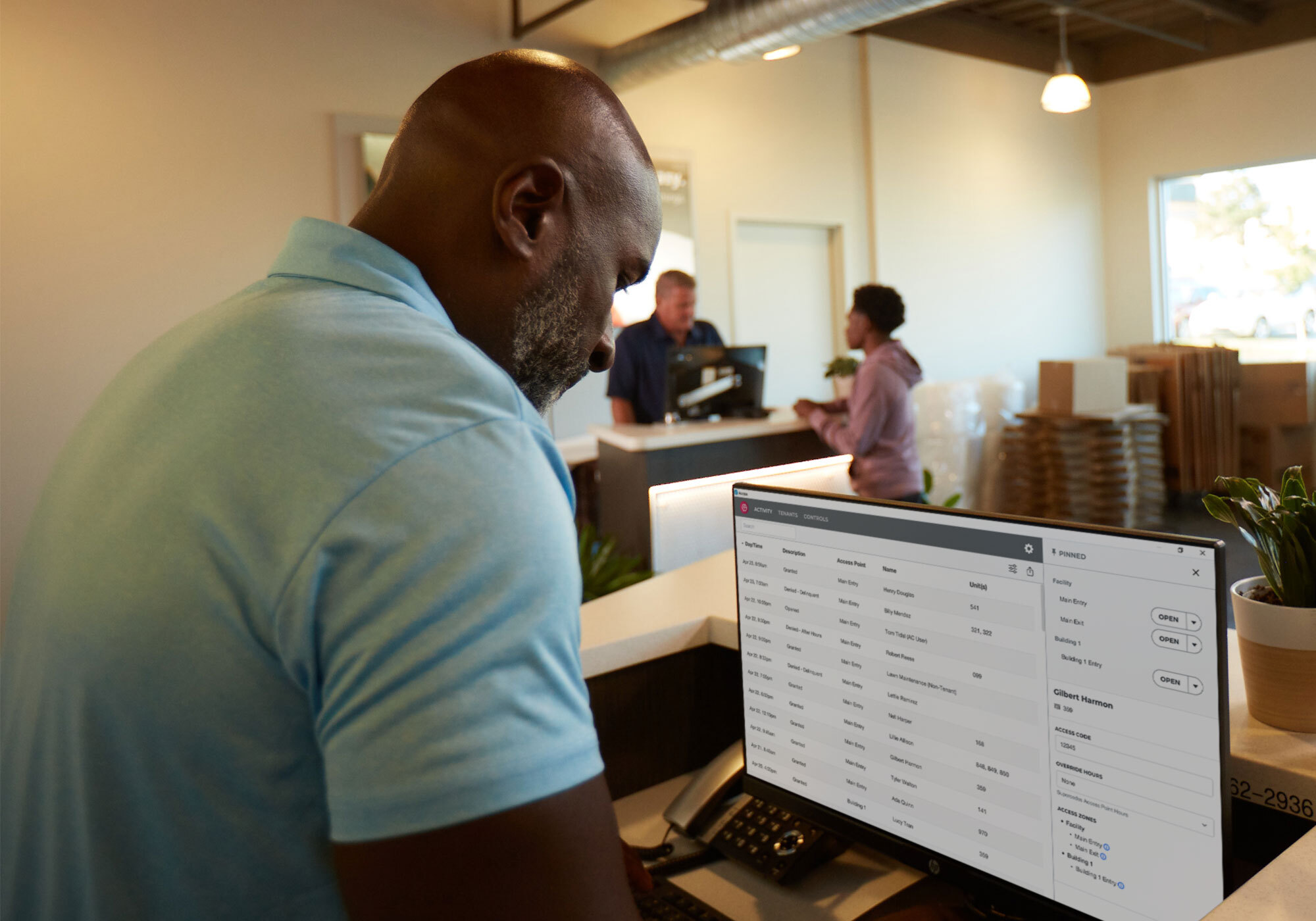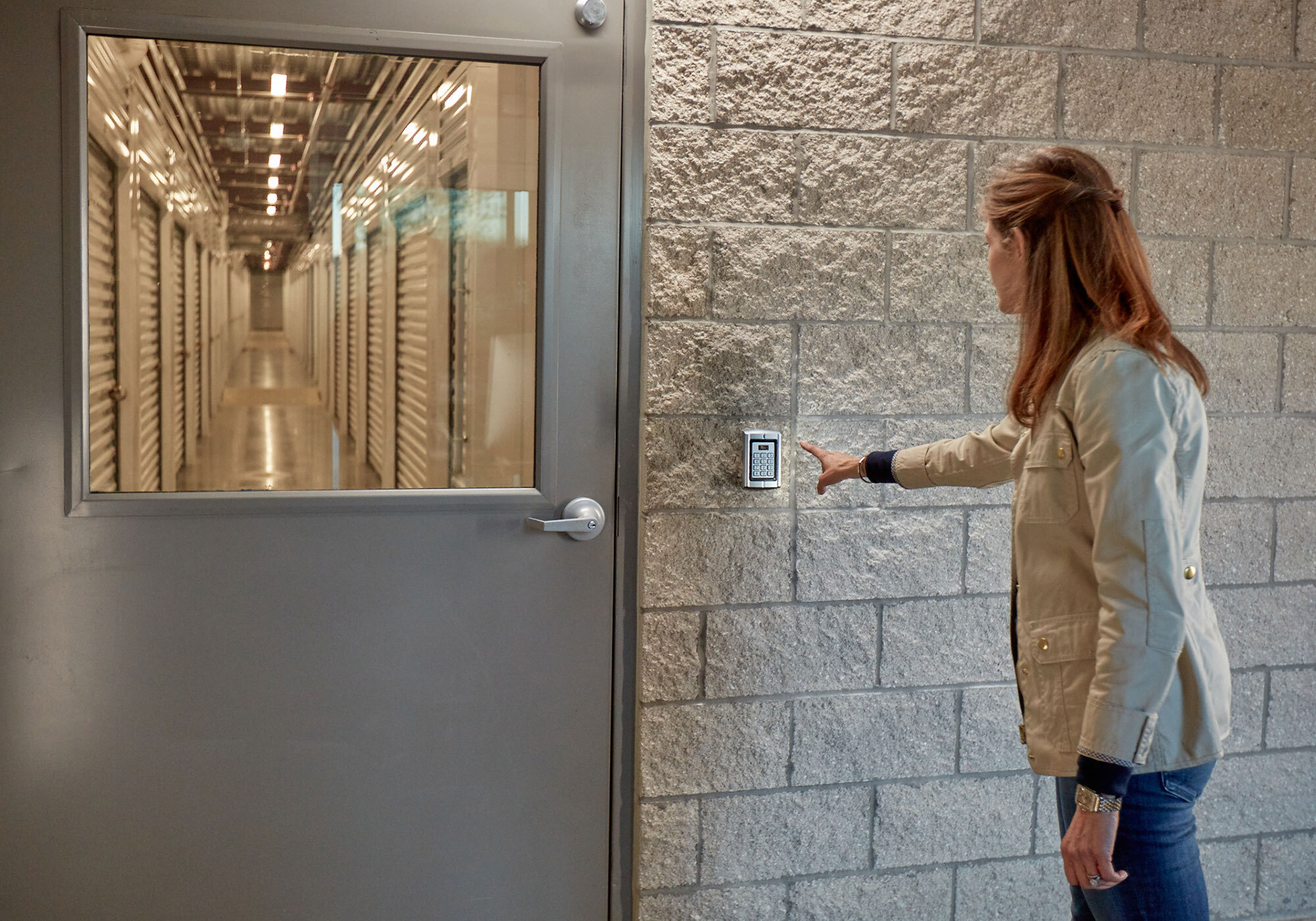 Coming Soon
Inform Business Decisions Using Access Control Data
Tenant Record Logs - Utilize access data stored directly on the tenant record to diagnose keycode issues or inform price increase strategies
Exporting Access Logs - Amplify your ability to make informed decisions about your business by exporting your Access Control logs and combining them with other sources of data outside of SiteLink.
*Only available in the U.S.
SEE HOW IT WORKS
SCHEDULE YOUR FREE SITELINK ACCESS CONTROL DEMO TODAY.
Speak With An Access Control Specialist Today!